Believing in yourself & building space for the community
with Keisha Mabry
Welcome to Girl Louie: a creative agency & storytelling studio focused on building community
Girl Louie is a creative studio that focuses on storytelling, branding, marketing, web design, social media… and all the creative things in between. 
We are a collective of creatives who believe that through the power of art & storytelling – we can build the community we desire to live in. 
Follow us on social media and sign-up for our newsletter as we will be building out our site to be more storytelling and resource heavy 🙂
STORIES FROM AROUND ST. LOUIS
Girl Louie is not just a creative agency, we work to bring stories to life by tapping our creative network to showcase our regions stories, people, places, and things that are making an impact in our community.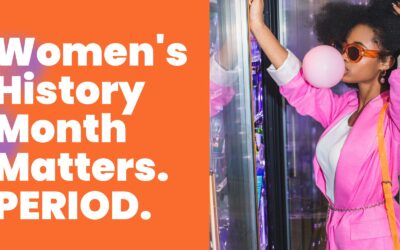 Women's History Month is an important time of the year because we get to celebrate all the incredible accomplishments that women have achieved throughout history. Here are some REAL TALK reasons why Women's History Month is so important: Because we're tired of...
read more
WE WORK WITH AMAZING CLIENTS!
At Girl Louie, we only work with clients we care about. Together with our clients, we work to build creative solutions, solve tough problems through design, and create a fun process to explore ideas and brainstorm together. Here's a few things are clients have said…
Black Girls DO STEM was beyond impressive with the exemplary services provided by the Girl Louie Team. The Girl Louie Team was able to execute great designs and marketing materials on a tight deadline and was a big part of our final end of year fundraising efforts where we excelled at reaching our goals.  We are excited to welcome the Girl Louie Team back to continue to assist us as we invest more in brand identity and storytelling.
We first experienced Sarah's design capabilities when she helped with the redesign of our website. Now, she and her stellar team at Girl Louie have helped us rethink the way we are approaching our marketing efforts. She has a spark, something extra, that is backed up by tremendous talent…we are fortunate to have her as part of our extended team!
WANT TO WORK WITH GIRL LOUIE?
Girl Louie is a creative collective. We are always excited to work with more folxs who want to build the community of our dreams through art, advocacy, design, and storytelling. Have some ideas on how you'd like to work together? Give us a shout!